Staff
Our dedicated staff members are here to provide support, compassion, and information to help you through your journey of grief and the celebration of your loved one's life.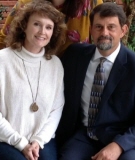 Mark and Holly Box
Owners
Mark and Holly Box are committed to providing the very best service possible to the families they serve. Mark has been in the funeral service business for over 25 years. He has worked as a funeral director and as a contract service provider for all the funeral homes in this area. Holly has been in education for over 25 years. She has been a teacher, an instructional coach, an assistant principal and worked for the district office. Mark and Holly will work alongside the families they serve to provide a lasting tribute for the departed loved one.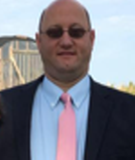 Josh Horton
Manager
Josh graduated from Coosa Christian High School in 1995. He is married to Jessica Diane Sosebee Horton and has 4 children, Ashley, Chris, Joseph and Jalyn. Josh has been in the funeral business since 1996 and has been managing Glencoe-Hokes Bluff Chapel since it opened in 2000. He is a graduate of Jefferson State Community College, where he obtained his A.A.S. degree in Funeral Service Education and holds a National Board Certificate with the International Conference of Funeral Service Examining Boards. Josh is a licensed funeral director and embalmer in the state of Alabama and also a member of the Hokes Bluff Lions Club and Church on the Rock in Gadsden.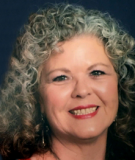 Celina Jenkins
Funeral Home Secretary
Celina Jenkins is a life-long native of Hokes Bluff and graduated from Hokes Bluff High School. She and her husband Bruce Jenkins are active in their church, Youngs Chapel, where he is Pastor and she is actively involved in the Women's Ministry. Celina has worked with Glencoe-Hokes Bluff Chapel for a few years, helping with office administration and clerical work. She and her husband have four children and five grandchildren.
Glencoe – Hokes Bluff Funeral Home